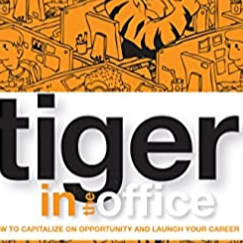 "Many men go fishing all their lives without realizing that it is not fish that they are after."  (Henry David Thoreau)
Take a minute to think about what you truly want out of your career, and your life, and then examine the strategy you are following to make it a reality. 
Here is a hint: It is not about sending your resume out to hundreds of job posting and hope that someone gives you a job. 
Instead, borrow a page from nature i.e. Think like a Tiger and embrace a mindset that will empower you to be more successful and truly fulfilled in your career pursuits. 
We are going to be running a series of podcasts building on the idea of helping you learn to Think Like a Tiger in order that your career quest is more successful. 
Also, if you are interested in learning more about the idea, my book "Tiger in the Office" is available on Amazon in Kindle, Audio, Hard Cover and Paperback formats.  
Stay tuned.  My plan is to publish one podcast each week for the next 10 weeks in order to cover the content in the book and to give you a framework to be more empowered in your career, and life, pursuits. 
Good luck.