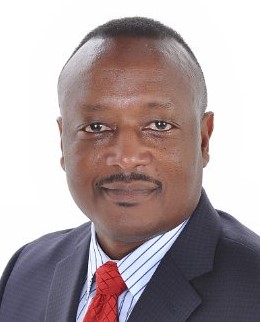 Learn about how an accomplished 28+ year veteran who retired as an Army Colonel, made a successful transition from the military to the civilian world. 
Colonel (Retired) Roger Jones is a native of Hampton, Virginia. He graduated from Norfolk State University a (HBCU) and received his Commission as an Infantry Officer in 1985.
Roger served as an Infantry Rifle Platoon Leader, Scout Platoon Leader, Company Executive Officer, Company Commander and Ranger Instructor before going to the U.S. Army Special Forces Qualification Course at Fort Bragg, North Carolina in 1992.
Roger's Special Operations assignments ranged from Special Forces Operational Detachment (A) Commander at the 5th Special Forces Group (Airborne), Special Operations Forces Acquisitions Operational Test & Evaluator, through Special Forces Group Deputy Commander and Battalion Command at United States Army Recruiting Command.
After Roger's Battalion Command, he was assigned to Special Operations Command Central (SOCCENT) at MacDill Air Force Base where he deployed to Iraq in support of Operation Iraqi Freedom, and Pakistan in support of OEF-AFG.
After retiring in 2014, Roger transitioned to a career in the Defense Industry first working for Northrop Grumman and then two small companies supporting Special Operations Command Central, SOCCENT's Joint Exercises Planning cell. He then worked for another small business – SHINE Systems & Technologies – to manage their SOCOM Wide Mission Support-B (SWMS-B) portfolio efforts.
That experience led to Roger's employment with ARMA Global, a General Dynamics Company to manage their SWMS-A portfolio as a Senior Program Manager.
Roger currently works for Spathe Systems as their Vice President of Mission Support.
In the interview, Colonel Jones mentioned Four Block.  You can find out more information by going to the following website: 
fourblock.org
Also, if you want more information about Colonel Jones or want to reach out to him directly, let us know by going to the following website and submitting a "contact us" page with your specific request included:
Good luck.